Industrial Router Successfully Applied in Vehicle Intelligent Video Surveillance
Date:2013-05-16 15:41:00
Recently, in Guangzhou more than 160 vehicles using the vehicle intelligent video surveillance based on Four-Faith
industrial 3G router
. To ensure the normal communication of data, audio, video during transportation, realize the dynamic information collection of vehicle, achieve real-time remote monitoring in a short time.
Guangzhou vehicle video monitoring project is the highlight application of intelligent transportation, supports "wireless city"construction in Guangzhou. In this project, Four-Faith provides industrial router terminal, and ensure management, installation, maintenance and all other software and hardware that is required for the normal operation of the system,also realize interface integration of management software and the existing monitoring platform.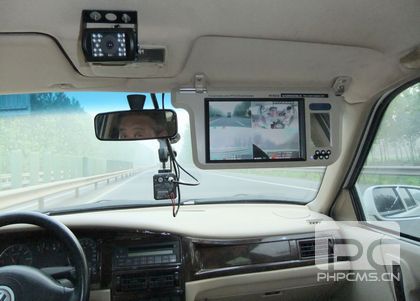 Vehicle intelligent video monitoring system using 3G network to realize real-time online of network camera, the backstage can be very convenient for video browsing and front-end control, and using the newly developed video analysis module, the front camera can be provided with a plurality of prefabricated bit, and adopt solar energy and battery power to supply.
According to the plan,every car front camera is installed a Four-Faith 3G router, the system transmits the image in the front camera to the video server, then transmitted to the operator's network through Four-Faith industrial 3G router, finally arrives at the monitoring center platform, to realize the data interaction, sending, receiving, link control maintenance function. In the system, the images from the scene and other statistical information in vehicle terminal, all data is transmitted through VPN tunnel, safety is the powerful guarantee.
TAGS: Industrial 3G router video surveillance intelligent video surveilla [Previous Page]
Previous Page:Dual SIM Card Router F3B3X for Vehicle Video Camera Surveillance
next page:Introduction for Four-Faith Electric Cars GPS Monitoring System