Parking Guidance System Wireless Networking Application
Date:2014-04-22 16:58:00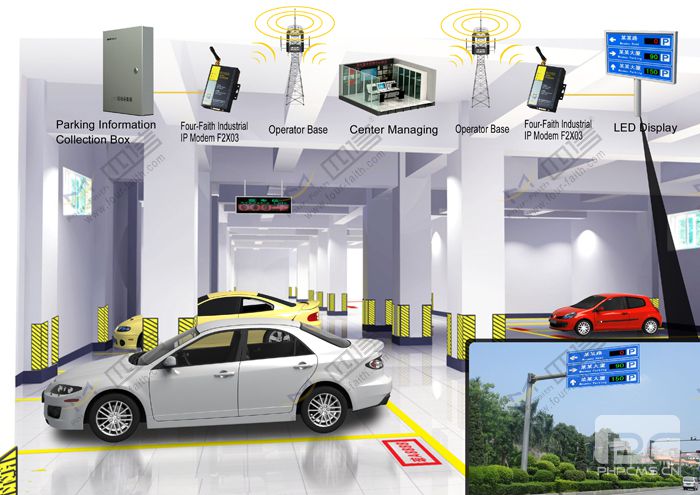 Parking guidance system is composed of data acquisition system、data transmission、information release system and central management system. The checkout equipment gather in and out vehicles information and send information to IPC via F2X03 4G MODEM( gprs 4G LTE modem gateway ), and then CPS send garage status messages to LED display so that every driver know where to park.
Most of guidance information release system is installed on the side of road,not convenient to lay telecommunication cable, so wireless method is more suitable. Main application of F2X03 as follow:
1) Data communication of traffic flow between parking lots information acquisition terminal and central management system
2) Communication between central management system and guidance screen
Why clients choose Four-Faith?
One-top solution
supply F2X03、control card、B/S framework LED information release management system for one-top solution.
Always online
support auto recovery mechanism, including online detect, auto dial when offline to make router always online
Support multicenter transmission
support synchronous transmission of data center(5 data center),convenient for calling data and management
Suitable for outdoor environment
industrial grade design, suitable for harsh environment, work stable all the year.
Successful cases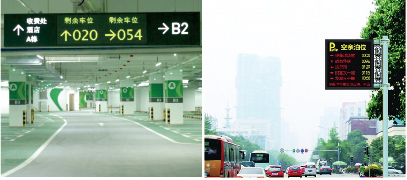 E'er Duo Si Parking Guidance Project Chengdu Sichuan Guidance Project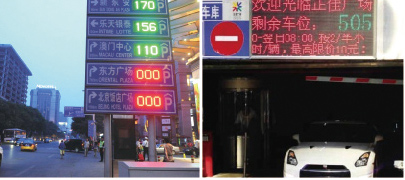 Beijing Parking Guidance Project Guangzhou Guidance Project
Customer's feedback
E'er Duo Si client:For the parking lots have wide range,it is not easy to use the cable connection. Four-Faith wireless router is suitable for our project perfectly. The sample test stable and reliable.
Previous Page:Public Bike System Wireless Networking Application