Do Not Want to "sloth" As the Human Services? Bank of Self-service Terminals Help you to Relieve Anxiety
Date:2016-05-30 11:04:05
If you see this picture, you feel self-service terminal is simply a savior, right ?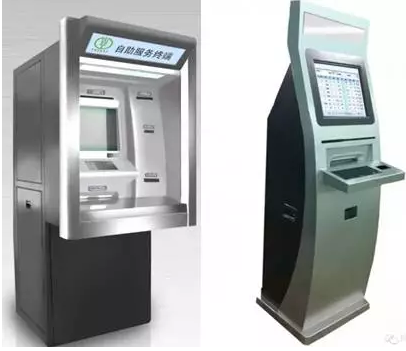 Self-service terminal is the protagonist of communications, banking and other operating room, according to the statistics of the banking sector, the use of ATM and other self-service equipment , in addition to giving users easy self-service, each handling a service, the bank's average cost of about 1.6 yuan, while the same If the service window to manually complete an average cost of about 4.6 yuan.

Manual service costs almost 3 times more self-service. Visible, use self-service can greatly reduce the cost of basic services. Thus, the bank kiosk has become a new way of banking institutions extend services, but it is also used to measure the level of service information technology development bank signs.

Four-Faith family has been acting as a self-service terminal industry stealth hero, providing ATM kiosk wireless applications for domestic and foreign banks.

Given the demand for communications equipment interface terminal ATM machine , you can select four letters F3827 wireless router, it has a small size, low power consumption, simple configuration to use, plug and play. Support L2TP, PPTP, GRE, IPSEC VPN connections and other support APN network access and other functions can not only guarantee safe and reliable data, but also allows customers to save charges as required transmission to ensure data security and reliability, a variety of online and on-demand real-time online work, its quadruple watchdog design, support equipment 24 × 365 hours of continuous work never crash ; an Ethernet interface to facilitate connection with the wireless terminal device; and the use of VPN technology to connect the center of the banking system to ensure data security.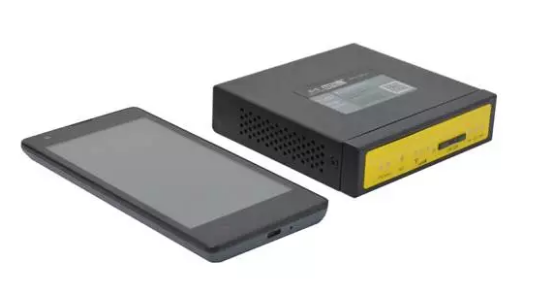 Overall system architecture

ATM terminal connected to the router via the Ethernet interface, the system can use green banking centers, ADSL, etc., as network access.

Small Industrial Router F3827 Unicom 4G network access via Internet, and to establish a VPN connection with the central bank system, so that the terminal ATM machine and the bank central system composed of virtual local area network, the terminal ATM machine directly with the central bank system server communicate directly. Business data terminal ATM machine generated directly through the router to establish a communication channel with a central server transmitted to the central server of the central bank system.

In the banking system, the data transmission security is very demanding, so to solve system security is the key to 4G wireless network bank transaction system applications, the use of 4G mobile wireless data transmission mode must be active to ensure data security, reliability, system security Stable operation. Security is to prevent the system from within and outside the sabotage, identity authentication, authentication, digital signatures to prevent tampering and repudiation, encryption and decryption, and transaction data are important means to ensure network security.


As shown above, ATM terminal via the 4G wireless network access terminals, network connections, routers with VPN Client features for the user to provide a convenient cross-regional networking, and business data via IPSEC encryption to ensure data security. Mobile/Unicom and other operators to provide access server LAC, initiates PPP dial-up access to the operator server LAC via wireless devices, wireless and dial-up PPP access terminal server LNS steering the bank, and ultimately the wireless terminal and the LNS establish a PPP session between the core banking network, with each other to deploy a secure VPN server accepts IPSec session request from the wireless network access terminals, self-service terminals through between the ATM terminal wireless VPN IPSec tunnels recommendations, data secure encrypted transmission.

Bank to build wireless network ATM kiosks way radio system, in a secure and reliable network conditions, boosting bank trading industry wireless systems, will greatly expand the further expansion of mobile data applications and banking.
TAGS: Self-service Terminal Bank of Self-service Terminals [Previous Page]
Previous Page:"The Last 100 Meter for Express" - Intelligent Terminal Cloud System Solution
next page:Four-Faith Small Industrial Router used in Power Charging Self-service Machine System