Four-Faith Small Industrial Router used in Power Charging Self-service Machine System
Date:2016-09-23 15:47:33
Weak WIFI signal, slow Internet speed, low power capacity always make you fidget. I believe many people has low power capacity phobia.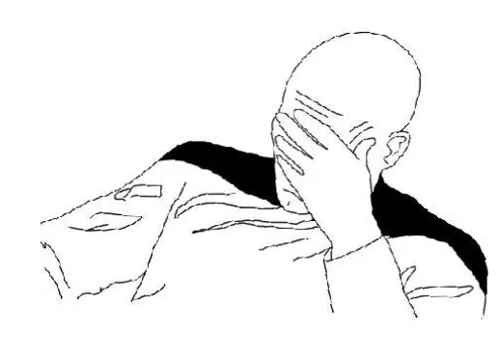 After have been used after a period of time, you could found the mobile phone will go low power very quickly. So you did not dare go out without taking with a power bank.

Special in business trips or travel, when mobile phone is power off, as if abandoned by the whole world!

Have you experienced like this? It doesn't matter, Four-Faith's customer provide a self-service charging machine for you, at the train station, exhibition center, stores, coffee shops and other places.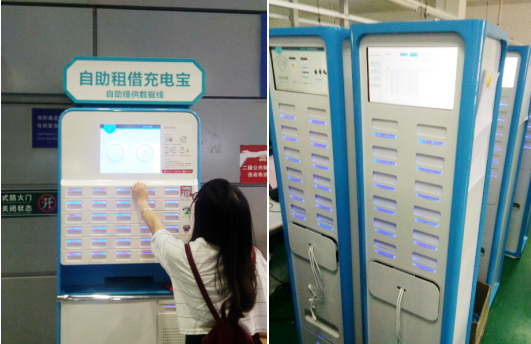 Four-Faith cooperate with customer on the charging self-service machine wireless network solution, adoption of Four-Faith small Industrial router F3X27, F3X26 series, stabilizing the real-time communication, facilitating the clients to realize the distributed management of terminal through the background.

Network topology is as follows: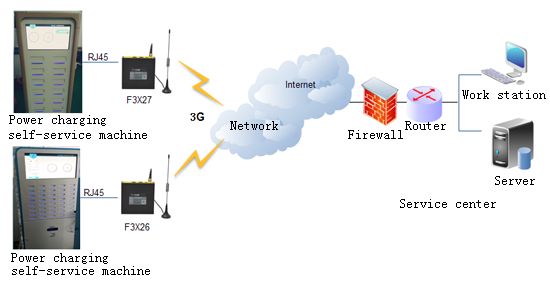 Four-Faith router installed in the Power Charging Machine on-site picture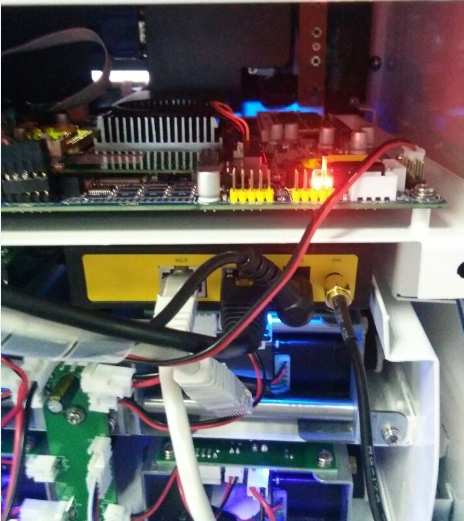 At the same time use Four-Faith M2M management platform implementation of all charging self-service machines real-time state monitoring and management, greatly improving the system stability and security, save manpower cost and operational cost, improve the management benefit of the operators, also convenient for the vast number of consumers to do electronic payment business.
TAGS: Power Charging Self-service Machine System Small Industrial Router [Previous Page]
Previous Page:Do Not Want to "sloth" As the Human Services? Bank of Self-service Terminals Help you to Relieve Anxiety
next page:Digital Signage Application