200 Units Cellular IP Modem was Installed on Substation in Vietnam
Date:2015-09-25 11:33:05
In recent years, Vietnam 's rapid economic development , the rapid growth in electricity demand , is facing power shortage situation. At the same time due to insufficient power supply support , grid frame is not perfect , in many areas of Vietnam electricity system is not perfect . To meet the demand for electricity , EVN Vietnam National Power Authority plans to invest $ 5 billion a year to build power stations and power equipment updates.
With the power of automation and related technologies constantly updated online monitoring technology continues to develop and mature, substation monitoring necessary to ensure its stable operation and reliability of the power system operation , safety is important. Online monitoring technology in recent years, the successful application of the power system in Vietnam , state maintenance alternative to regular maintenance has been accepted and recognized the power system , substation monitoring has become an inevitable trend .
The Department of Electricity of Vietnam client system integrators, and technology exchange through prototype testing early , and reached a Four-Faith communication on substation monitoring system project cooperation agreement, will be the exclusive provider of communications Four-Faith as a wireless communications services to address the project relates to wireless communications and networking equipment problems, improve operational stability terminal equipment and power systems, thereby improving system quality.
Project uses Four-Faith of wireless transmission equipment F2103 GPRS IP MODEM, the entire system is used to achieve the establishment of the transmission channel , when the device F2103 received from the terminal to the monitoring data collected is sent to the monitoring center 2G/3G mobile operator network transmission through Meanwhile , the monitoring center can also send control commands for each monitoring node through the mobile operator network to achieve two-way communication to achieve the purpose of data telemetry, remote control .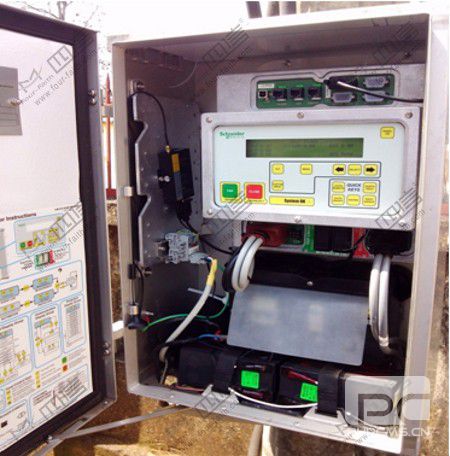 Previous Page:300 Four-Faith IP MODEM Applied on Power Monitoring Project in Bosnia
next page:Data transmission terminal in smart meter reading application in Bulgaria