Feeder Remote Monitoring Application
Date:2014-02-05 16:48:00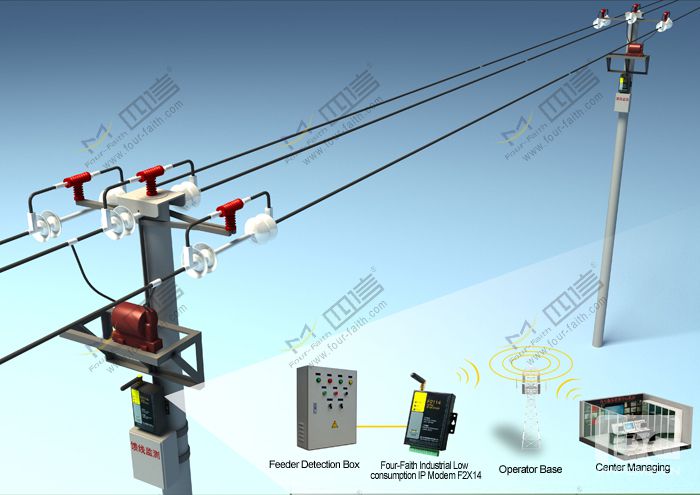 Feeder terminal need data acquisition and fault detect, the most important is to communication with distribution station or substation, and transmit telemetering, telecommand and trouble signal to station or substation, and carry out guidance command from station or substation. Adopt low power consumption IP 4G modem F2X14 to realize communication connection between feeder and manage platform system. High speed and reliable wireless communication will reduce the time for gaining all feeder information from station or substation.
Why clients choose Four-Faith?
1. NCHC authentication
Passed the strict tests of insulation resistance, dielectric strength, surge interference, ESD interference, high-low temperature, RF electromagnetic fields, power frequency magnetic fields, accord with national standard.
2. Suitable for harsh working environment
metal case, IP30 protection, high-low temperature resistance, strong resistance to corrosion, suitable for complicated electricity power sites.
3. Strong ability of seeking signal
high-powered industrial module cellular module, strong ability of seeking signal in remote mountainous areas.
4. Always online
reliable network connection, maintain online function, always online
5. Save flux cost
support multi online trigger ways, including SMS, ring and data, save flux and power.
Successful cases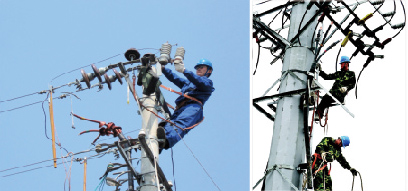 Liaoning Feeder Monitoring System Jilin Power Feeder Monitoring System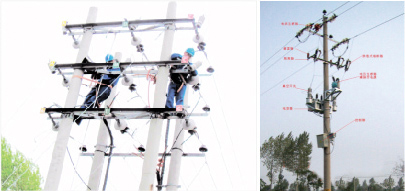 Henan Feeder Monitoring System Shandong Power Feeder Monitoring System
Customer's feedback
Shandong customer: before cooperation with Four-Faith, we made much consideration, good coordination, rich experience in power industry, promptness of after service and good cost performance. After integrated survey, we cooperate with each other. We always use F2X14 IP 4G LTE MODEM during two years, it works stable and maintain easily.
TAGS: remote monitoring application Feeder remote monitoring Feeder Monitoring System [Previous Page]
Previous Page:Power Line Wireless Video Monitoring Application
next page:Electric Vehicles Recharging Points Remote Monitoring Application